La sabiduría de los mayores
La Sabiduría de los mayores
Existe en la actualidad en la sociedad, una clara tendencia a dejar de lado a quienes no representan una fuerza potencial de ventas. Claramente y más allá de todo tipo de constataciones acerca de que la vida humana puede extenderse hasta los 120 años o más allá aun, nos han convencido, y nosotros lo creemos, de que el promedio de vida no sobrepasa los 85 años.
¿Qué hay detrás de esta aseveración? ¿Los pueblos longevos son raras excepciones? ¿No será nuestro estilo de vida actual el que no nos permite llegar a vivir en plenitud cada etapa de nuestra existencia? ¿Quiénes tienen un presente homosexual, tendrán un lugar apropiado para vivir? Estas son algunas de las preguntas que dan marco a mis investigaciones y que hoy intento exponer delante de ustedes.
No para ser definitivo en mis aseveraciones, sino para dejar planteados tienes que, más tarde o temprano, nos tendremos que poner a pensar. Las soluciones individuales a esos problemas las dejaremos de lado. Nos enfocaremos en ayuda a que nuestra conciencia comunitaria despierte y nos ayude a pensar entre todos, las últimas etapas de nuestra vida en la tierra. ¿Es poco atractivo para nuestras mentes juvenilizadas? Más bien es la llave para descubrir quienes somos y aprender a lograr virar el barco de nuestra vida a tiempo, hacia tierras menos estresadas, más abiertas y comprensivas, mas comunitarias, antes de que nos pase desde dentro el "viejo desesperanzado". ¡Que vivir bien, con una dieta adecuada, descanso y alegría, permiten el surgir de los muchos adultos sabios que hoy pueblan la tierra! Desde estas paginas, que este libro represente a esa fuerza creadora, experta e inagotable.
Bienvenida y bienvenidos!
Claudio Fabian Marquez
Credit cards
Up to 2 installments
O en 1 pago de:
$47.62 USD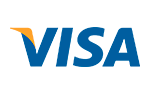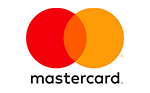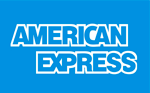 When you finish the purchase you will se the payment information related to this option.
Free Shipping
For purchases that exceeds $100
No extra fee in 12 installments
With all credit cards
Safe Site
We protect your data
Free Shipping
For purchases that exceeds $100
Free Shipping
For purchases that exceeds $100
No extra fee in 12 installments
With all credit cards
Safe Site
We protect your data
Contact us
Av. Cabildo 1532 4º A - Belgrano - Ciudad de Buenos Aires