El libro completo de Buddho
El Gran Libro de Buddho. Todos los sistemas de Buddho en un sólo gran manual con contenidos exclusivos de los cursos: Primer Nivel, Segundo Nivel, Nivel de Maestro, Nivel Dhyanic, Maitreya Reiki, Tara Reiki, Namgyalma Buddho. Más las clases de Práctica Buddho, sus símbolos y sintonizaciones.
Poder aprender Buddho es una bendición. Primero porque es un sistema de energía independiente y distinto al reiki. Más fuerte y eficaz, proporciona una serie de mandalas para ser realizados en el aura de las personas, creando así un particular circuito por el que fluye esta fantástica energía. En segundo lugar, el poder sumar meditación y sanación al mismo tiempo, habla de un sistema que busca tanto el mejoramiento de la calidad de vida de la persona como su crecimiento espiritual. Aquellos intuitivos o intuitivas estarán de parabienes con este método porque les permitirá canalizar de manera protegida todo aquello que sus Guías y Maestros les dicten. Por primera vez entonces todo el Curso de Buddho, desde los niveles iniciales hasta el nivel de Maestro y todas sus especialidades, en un libro completo que Claudio Márquez comparte con su particular estilo.
Credit cards
Up to 2 installments
O en 1 pago de:
$65.34 USD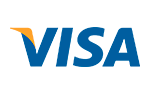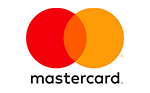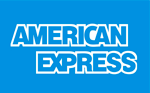 When you finish the purchase you will se the payment information related to this option.
Free Shipping
For purchases that exceeds $100
No extra fee in 12 installments
With all credit cards
Safe Site
We protect your data
Free Shipping
For purchases that exceeds $100
Free Shipping
For purchases that exceeds $100
No extra fee in 12 installments
With all credit cards
Safe Site
We protect your data
Contact us
Av. Cabildo 1532 4º A - Belgrano - Ciudad de Buenos Aires